Information
Latest Information
Aug 13,2019
Announcement, Announcement, Exhibition Information
CONSTRUCTION INDONESIA 2019 Exhibition
---
CONSTRUCTION INDONESIA 2019 Exhibition
"CONSTRUCTION INDONESIA 2019", the International exhibition for the Asian concrete sector, will take place in Jakarta (Indonesia) from 18-21 September 2019.
NAKAYAMA will be presenting the "Gyropactor" – its Vertical Shaft Impactor/Granulator widely used in crushing and sand making plants.
Visit our booth to see samples of products obtained with and without the Gyropactor, feel the difference in the grain shape quality and allow us to tell you more about those features that make our equipment really special.
■ Date : September 18, 2019 (Wednesday)-
September 21 (Saturday)
■Opening hours : 10:00 am-18:00 pm
(Saturday:10:00 am-17:00 pm)
■ Place: Jakarta International Expo – Kemayoran,
Jakarta (Indonesia)booth B5326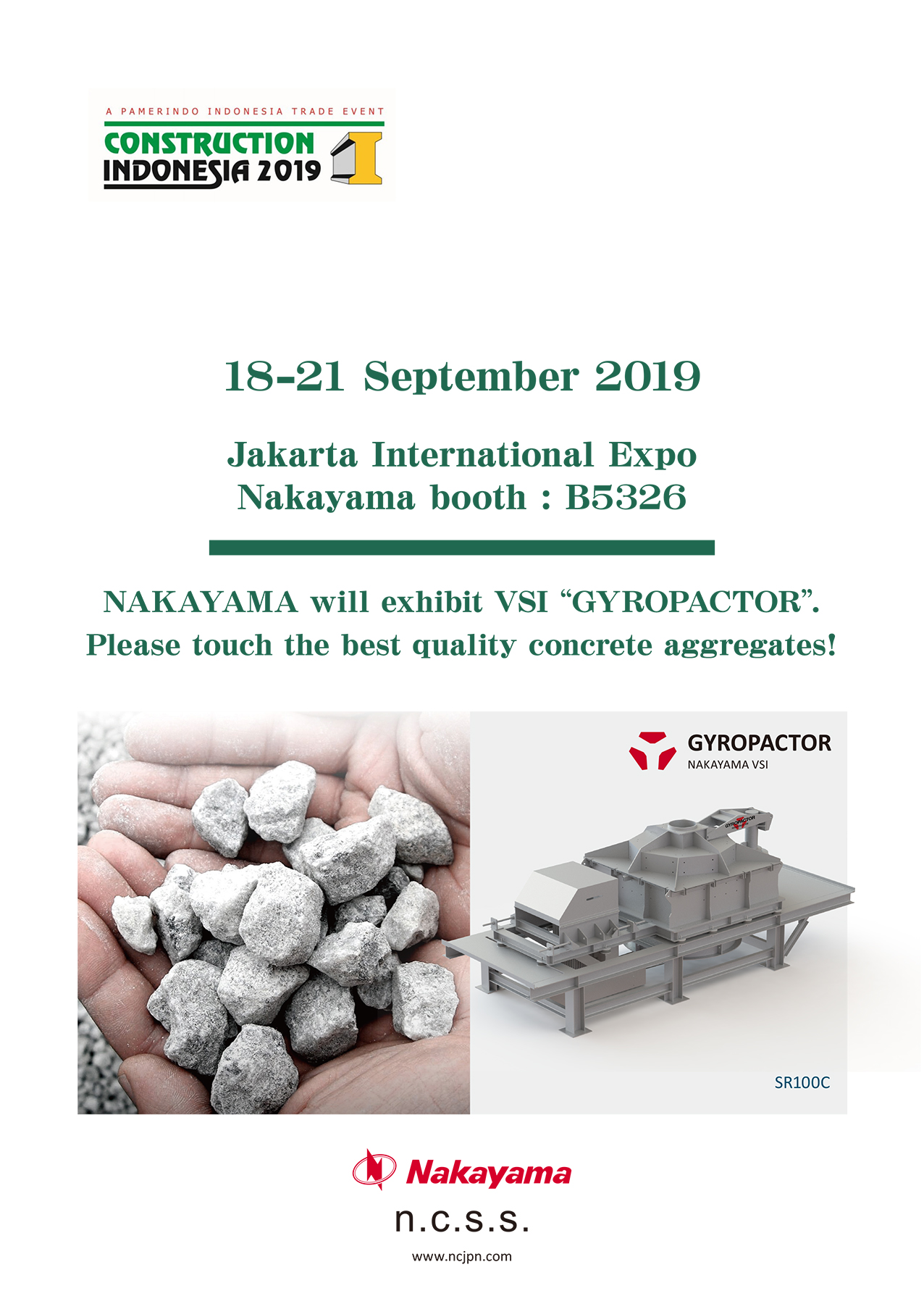 ---